As per the latest update by ICAI, the C.A. Final Exam Date 2020 has been rescheduled from 1st November 2020 onwards to 17th November, including C.A. Final 1st Group Exam Dates and 2nd group exam dates. All the aspirants are needed to get ready by preparing for the exam carefully with full concentration. It is always asked to be guided by the experts and read your notes carefully.
With the ICAI time table rescheduling this year, ICAI updated the previous C.A. Exam Date 2020, which was held in May this year and shifted to early November. It is necessary for all C.A. aspirants, especially the C.A. final ones, to follow all instructions of ICAI carefully and ready your all necessary documents carefully. Check out the C.A. Final Time Table below and start preparing your exams.
| | | | |
| --- | --- | --- | --- |
| Paper |  Subject | Group | Date |
| 1 | Financial Reporting | Ist | 1st November |
| 2 | Strategic Financial Management | Ist | 3rd November |
| 3 | Advanced Auditing and Professional Ethics | Ist | 5th November |
| 4 | Corporate and Allied Laws | Ist | 7th November |
| 5 | Advanced Management Accounting | IInd | 9th November |
| 6 | Information System Control and Audit | IInd | 11th November |
| 7 | Direct Tax Laws | IInd | 15th November |
| 8 | Indirect Tax Laws | IInd | 17th November |
VSI is the best Institute in Jaipur; the institute is dedicated to making all C.A. aspirants' dreams successful in cracking the C.A. examination and guides for future career plans. VSI has the record breaking history of giving the most successful results in history of the ICAI and highest success rates than any other institute. Visit the VSI online portal to find how much it can help you and its different course plans at very minimal and simple fee structures.
What is the CA Final Exam by ICAI?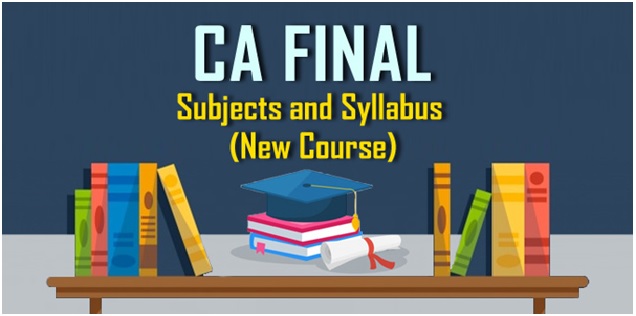 ICAI, the Institute of Chartered Accountant of India, is the professional accounting body which aims to handle every accounting jurisdiction issue in all over India. Along with the Government of India and RBI, it enforces all the laws regarding accounting activities and is responsible for C.A. exams' guidelines as a regulating body.
ICAI conducts the C.A. examination every year for each C.A. level. Let's focus on its examination schedule for each C.A. level and how C.A. aspirants can utilize this schedule to prepare for each level to get maximum outcomes.
A. Foundation Stage – As the very initial stage of the C.A. journey, any 12th appearing, science or commerce C.A. a student can apply for its registration, and after clearing 12th, one is eligible for the C.A. foundation exam. The examination will be in Hindi or in English languages as per your priority. After clearing it successfully, the next C.A. Exam Date 2020 for intermediate will give you the time interval of 8 months to get ready for the next intermediate level.
A. intermediate Stage – The CA intermediate stage is the second one, students after successfully clearing the C.A. foundation level, are now eligible for the C.A. intermediate. It usually covers Accounting, Corporate and other Laws, Cost and management accounting, taxation, advanced accounting, auditing and assurance, enterprise information system and strategic management, financial management, and economics for finance as per the latest ICAI guidelines.
A. final stage – This final stage requires the more practical experience and conceptual perfection for clearing it successfully. One can visit the ICAI online portal to get updated with C.A. final syllabus 2020.
After clearing the C.A. intermediate level, it requires the articulate practical training of 2.5 years and additional AICITSS training to become eligible for C.A. final examination stage. C.A.'s final exams are conducted in two groups with a specific subject and mark distribution. Results of the C.A. Final will be announced after two months of examination.
How to Prepare for CA Final Exam (Academically)?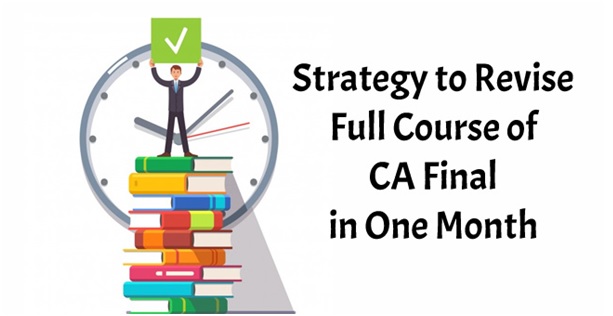 With the announcement of the C.A. Final Exam Date 2020 from 1st November onwards, all students are a bit nervous about the long-awaited exam. Now, less than a month is remaining, and in November, the examinations are going to start. But a good student should never worry about the exam.
Following are some guidelines to all C.A. final aspirants, to get confident by your C.A. final syllabus by conceptualizing the topics;
First of all, the C.A. final aspirants must get a look at the previous C.A. stages levels, within a short time.
Try to select the very important topics out of a vast syllabus. This can be done by analyzing previous year papers and focus on the marking scheme and question difficulty levels.
Revise your notes carefully, which you have been preparing for a long time under your teachers' guidance.
Solve the mock test papers and collect all necessary study material. It will enhance your confidence, and in case of finding difficulty, one may be guided by the teachers of relevant topics much before the exams.
Students should check the marking scheme and the weightage topic wise so that it would be easy to apply your efforts more efficiently and wisely. Also, CA final exams mainly focus on the analysis and application skills, which can be sorted by making your practical concept crystal clear.
The best way of studying is with video lectures and online classes so that it will be easy to revise the important topics as per the weightage notified by ICAI.
Avoid getting stuck with the theory the whole day. It may confuse you. Try to find practical solutions to problems as much as possible. It will memorize the concept more precisely.
Why is CA Final Exams better to prepare with VSI?
VSI is India's top leading C.A. coaching institute, which surely helps you to clear C.A. Final Exam in the first attempt only if the students are really dedicated to it. VSI is the best place for C.A. aspirants to shine their potential out and make it dynamic, which will be expressed by your results. VSI has had a history of success in ICAI exams since 8 years and the trust of thousands of parents across the nation.  VSI offers the distance learning program facility by online/pendrive classes for every C.A. level at minimal possible fees. It is better to prepare with VSI under India's most experienced faculty and get all study resources possible.
How to manage daily schedules during exams?
Without having the proper time management, it is not possible to secure good marks. C.A. students are trained for the management of big industries and government agencies' finance data. Hence, a C.A. an aspirant is expected to manage your timetable to get cleared in C.A. Final Exam with your maximum efforts.
The daily schedule will begin by having the theory read every day for 2 hours, which is from 5 am to 7 am in the early morning.
Take a break of half an hour, which is from 7 am to 7:30 am.
During the next 3 hours, from 7:30 am to 10:30 am, it is better to revise what you have learned early in the morning.
Again take a break to fresh your mood and may chill up a little bit to make yourself relax from 10:30 am to 11 am.
Get yourself involved in the sea of practical problems, requiring concepts to apply during the 2 hours from 11 am to 1 pm.
Take the rest of 1 hour to have an energetic lunch, which will help you to remain fresh and healthy the whole day. It lasts from 1 pm to 2 pm.
After having lunch, it is not good to sit for long durations, so take proper sleep of 1 hour at maximum from 2 pm to 3 pm, it will boost your energy more.
In the period of 3 pm to 5 pm solve the practical problems.
Get a break after 2 hours of mental calculation, for the next half hour from 5 pm to 5:30 pm.
Reread the theory in the next 2.5 hours, which is from 5:30 pm to 8 pm.
From 8 pm to 9 pm, you should go for dinner and spend your time with your beloved ones to raise your mood.
Take a rest from 9 pm to 10 pm; you may watch T.V. or have a nice quick walk in this period.
In the silent environment, from 10 pm to 12 pm, better to engage in the practical and numerical techniques.
For the next four hours, in the deep night of 12 pm to 4 am duration, one must have a proper sleep. 
Conclusion
CA Final Exam Date is here to make you aware of the nearby C.A. exams as conducted by ICAI every year. It is necessary to make the proper and scheduled daily time table to put your efforts wisely. C.A. the final has a lengthy and concept based course. Hence students should be well aware of the paper pattern and marking scheme. VSI is here to help all such C.A. aspirants who are really dedicated to making their career in C.A. The highest selection ratio of VSI tells the story of courage and hard work by students and faculty every year to shine in the results announced for C.A. by ICAI.