Finding the perfect ceiling fan is a hard task. If you're looking for an easy, cost-effective way to keep your home at the perfect temperature all year, look no further. The only difficult part is deciding which ceiling fan to buy; with choices in every design, colour, and finish, you can find it difficult to choose which is the best one for you. When you consider the various functionalities needed for various spaces (whether indoor or outdoor, industrial or residential), the decision becomes much more difficult.
Here's a list of some of the most efficient and trendiest ceiling fans that can enhance the beauty of your space.
London Big Ben British Beige 1.2M (1200MM)
This ceiling fan has a fully functional integrated LED light with 5 step dimming. Its beautiful light diffuser in the image of a 3-tier chandelier adds grandeur to the ceiling fan. Another feature is that it comes with an IR remote control with 5 Speed regulation feature. This ceiling fan is a piece of art in itself and will be a great investment for you.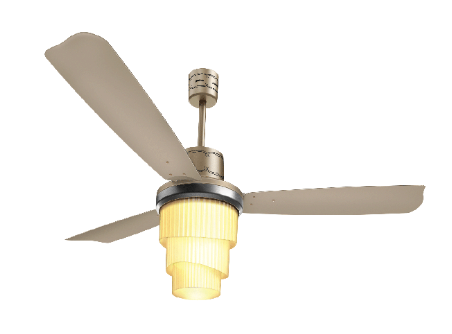 Rayaire Cadilac Black 1.38M (1380MM)
This beautiful ceiling fan comes with an LED light and a remote control. It has a high air delivery and comes with a sweep size of 1.38 M. The LED colours available are cool day light, natural light and warm light. This ceiling fan has an electroplated body. It has aerodynamically designed ABS blades. Moreover, the optically designed dome ensures better light dispersion.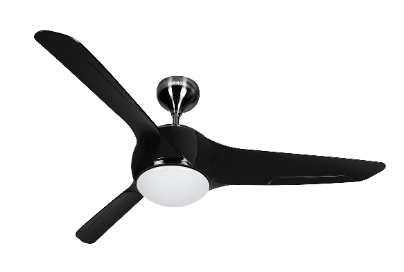 Raptor Tuscan Red 1.2M (1200MM)
If you are looking for a cool addition to your home the Raptor Tuscan Red Ceiling fan is the one for you. Its is available in Premium Matte and Gloss Finish options. It has aerodynamically designed blades for higher Air Delivery and Better Air thrust. Moreover, it has elegant sleeves. It has a sweep size of 1.2 M and consumes 75 Watts of electricity.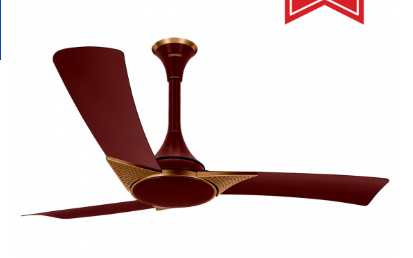 New York Madison Pine Wood 1300mm
With its wooden finish and sleek style, this ceiling fan is unique. It is a high-speed fan with an RPM of 320. It's from Luminous signature New York series and is one of their bestselling models. This ceiling fan is modestly priced at INR 6990.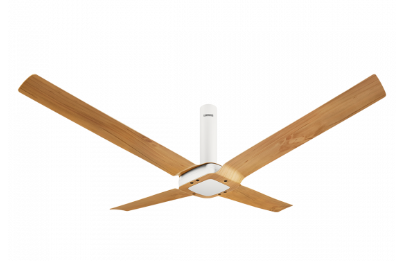 These were the top 4 fans you should consider if you want to give a modern yet classy look to your living space. However, aesthetics are an important factor when you renovate your home, but you should always be aware of the functionality of any electric appliance you are purchasing. You should always know about the RPM, power consumption, CMM and then make an informed decision. 
It is of utmost importance that you purchase ceiling fans from a reputed and trusted manufacturer. Luminous is a brand that you can trust completely when it comes to buying a ceiling fan. It is India's best brand for designer fans. Whether you are on a budget or looking for power saving fans, or luxury ceiling fans, they have one for everyone. They have a signature range, designer energy-efficient range, silent fan range, smart fan range, decorative premium range, performance range, utility range and a few more. Visit their website and explore all the fans they offer.
Read More
Best Budget Washing Machine For Middle Size Family
Top 10 Best Microwave Ovens in India to Buy Online