A hot curl brush is a versatile hair styling brush that can help you achieve a variety of hairstyles, from loose waves to tight curls or just naturally straight hair. This brush is designed with a heated barrel that can create heat-styling effects on your hair while you blow dry your hair. In this blog, we will explore the usage and advantages of a hot curl brush.
Usage of a hot curl brush: 
Using a hot curl brush is relatively easy, and with practice, you can master various hair styling techniques. Here are some steps to follow to use a hot curl brush effectively:
Prepare your hair: Start with clean, dry hair. Apply Vega Hair Serum for frizz-free hair and easy styling without facing tugs.
Take a Vega hair dryer with a nozzle attachment for concentrating the heat on the targeted part of your hair that needs to be styled. The nozzle attachment helps in the precise heating of areas you want to target.
Section your hair: Divide your hair into sections using clips or hair ties.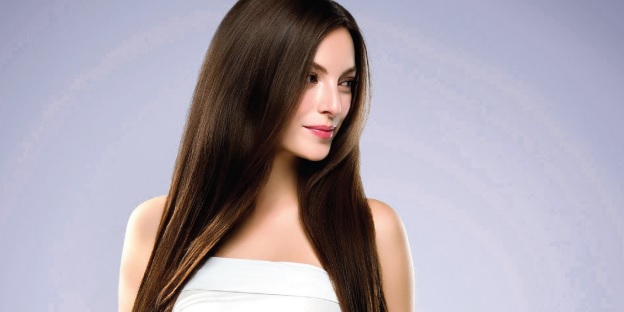 Curl or straighten your hair: Take a section of hair and wrap it around the barrel of the Hot Curl Brush in a way that it makes uniform curls. Take the hair dryer and blow hot air specifically on the wrapped section. Hold the brush in place for a few seconds, then release the hair. Follow this process for all the sections of hair to get amazing loose curls.
Straighten your hair: Naturally straight hair is easier to get using a hot curl brush. Divide your hair in two parts or more according to the volume of your hair. Now start brushing slowly all the way down. While brushing, gently glide down the hair dryer right over the hair held onto the brush following a downward movement. Repeat the step twice or thrice for all the strands to achieve perfectly straight hair.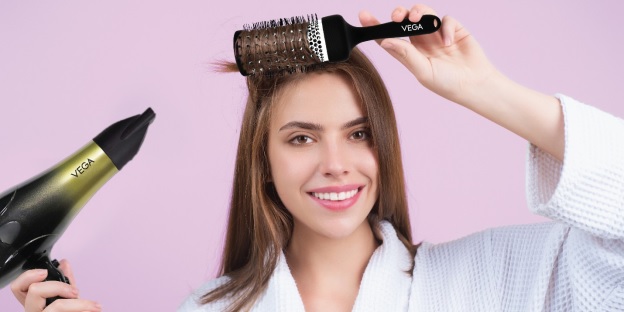 Advantages of a hot curl brush: 
Time-saving: Using a Hot Curl Brush can save you time as it combines two tasks in one. You can brush and style your hair simultaneously, which can help you achieve a salon-like hairstyle in minutes.
Versatile: A hot curl brush can be used to create a variety of hairstyles, from loose waves to tight curls or sleek straight hair. Just with a bit of practice, you can create different looks for different occasions.
Gentle on hair: The barrel of the brush is covered with a protective layer that prevents hair from getting brittle or damaged. The heat-activated ceramic coating allows even heat distribution and better heat retention, cutting your drying time and making your hair setting last longer. This kind of brush is suitable for every length and all types of hair.
Convenient: A hot curl brush is compact and easy to carry, making it ideal for travel or touch-ups on the go. If you don't want to carry multiple hair stylers, you might just carry a hot curl brush to style real quick anywhere you want. You just need a hair dryer to get a decent hairstyle.
User-friendly: Hot curl brushes come in different shapes & sizes to suit your styling needs, making them suitable for all hair types. Now add some flicks or curls to your hair on the go.
In conclusion, a hot curl brush is a versatile and convenient hair styling tool that can help you achieve a variety of hairstyles. It's gentle on hair and saves time while giving salon-like results. With some practice, you can master the art of hot curling and style your hair effortlessly.