The date has been finalized. Hall for wedding ceremony booked. Wedding cards distributed. The wedding theme has already been planned. But wait, what the bride is still struggling to choose the best lehenga to wear on this auspicious and much-awaited day of her life.
Don't worry then! This blog will guide you on choosing the best lehenga while avoiding some very common mistakes that every girl often repeats on her wedding day. Let's have a look at the major mistakes you should avoid if your search for lehenga has  recently begun.
Don't Rush To Buy the Lehenga If The Wedding is Too Far.
The most common mistake that almost every girl repeats on her wedding is rushing to buy outfits for the wedding. If you're also planning to do the same, hold on! If only a few days are left for the wedding, of course, you must start searching for the lehenga. But, if you still have a few months to your wedding, it's best to wait for the arrival of a new trend because it changes every day.
Give Time to Some Research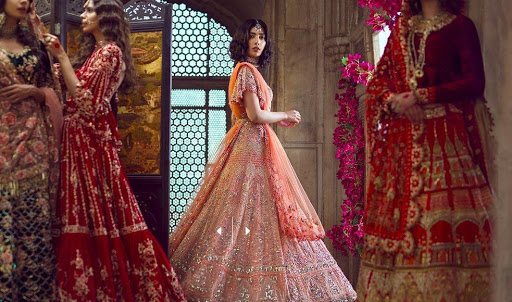 If you genuinely have plenty of time for shopping lehenga for your wedding, search online as it's the best way to find the top trend that satisfies your lehenga-cravings. The internet world is packed with inspiration. You can easily find the lehenga that appeals to your eyes. Though, make sure you pick multiple options because, at a shopping spot, you may not find a similar lehenga design. But try to only take that lehenga as a reference because expecting the exact same design sometimes cost you a lot. Still, if you have a budget, you can proceed with the option.
Focusing On Trends Only Instead Of What Suits Best On You
Many times, you only follow trends without focusing on what design can perfectly merge with your appearance. It's good if you want to be a fashion-forward bride by following some latest trends. A few of the noteworthy mentions are  celeb look, but it is not a wise idea to copy that in entirety. On the contrary, if you can build on top of that celeb trend, it might end up as enchantingly flawless.
Stop Adding Too Much To Your Outfit
Often, brides add too much to their outfits that work as a stumbling block on their bridal looks. Such as too much jewelry can make your outfit a bit uncomfortable, or heavy dupattas may hide the overall beauty of your lehenga. These little things can be avoided if you're keeping your eyes on every element of your special outfit right from the beginning.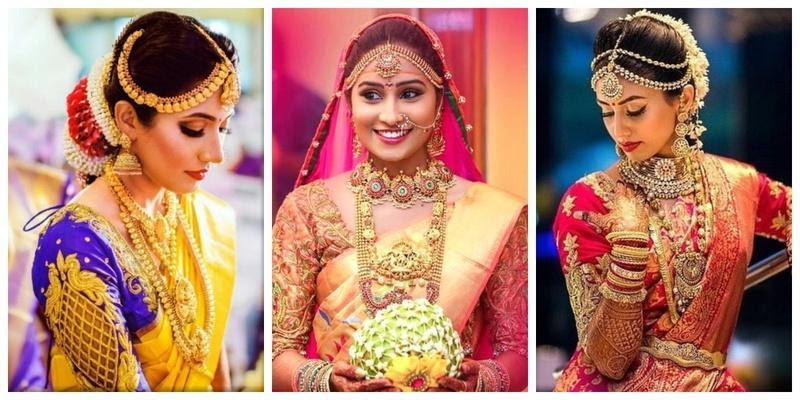 Stop Focusing On Skirt Only! Dupatta and Blouse Are Equally Important
Lehenga isn't the only thing that steals your heart, but it's every piece in that outfit that completes a woman in a bridal look. The design of the lehenga can be appealing to the eyes, but many times, you forget the quality of the blouse and its design. If it isn't matching with the skirt, then, of course, it'll not provide you a charming appearance at the wedding. The same rule applies to the dupatta.
Low-Quality Jewellery Can Ruin Your Bridal-Look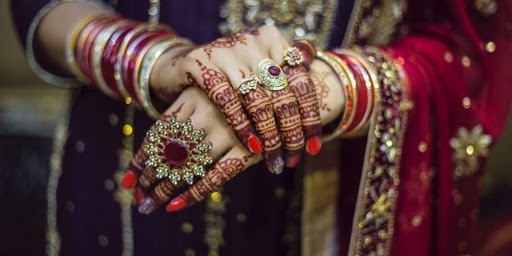 Jewelry is another crucial thing that you must consider while choosing the lehenga for the wedding. Poor quality or unmatched jewelry can appear to be a significant flaw in the entire outfit. Of course, it isn't enough if you've decided on the charming lehenga for your wedding day. Jewelry quality is equally important. 
Don't Forget The Fittings, Stitching, And Alterations.
Proper fitting of the lehenga is essential. After all, no bride would like to see her in a blouse with loose arms and lehenga with too much length. However, you'll have to pay attention to this most critical point before a week to your wedding. So, in case of any issue, you have sufficient time to cope with it. Try the entire look before; it'll provide you an idea of how you're going to look on your wedding day. If you are still confused about your style and wedding dress, then you can try wedding styling services by Styl Inc. 
The Bottom Line
Now you've gotten a proper insight into the things you need to avoid at the time of purchasing a lehenga. You want to dress in a perfect look for the wedding, and all these tips will help you a lot. Don't forget dupatta and even jewelry that multiply grace in your wedding look. While visiting the lehenga shop, make a clear pattern of your choices in mind. Otherwise, you may get confused around too many options. Don't opt for too  bulky stuff; just focus on what's in trend and go for it! Also, it isn't essential that you copy the entire lehenga look of someone you've watched on the Internet. Try to add your own style to it. So you can look unique and fabulous as a bride. 
Read More
How to Find Fashion and Quality Clothing Online at Best Price
Best Hand-Embroidery Bridal Wedding Lehenga Choli