Wedding season, also known as the finest season of the year, has finally arrived. Be prepared to party, dance, eat, groove, chat, and gossip at large, lavish Indian weddings. Prepare to meet your cousins and take first place in the "best dressed" contest. But remember to step up your style game – by adding a perfect analog watch to match your fit!
No matter your style or budget, there is an analog watch on this list that will help you kill it in swag at any Shaadi this season. So go ahead and take your pick and get ready to turn heads and steal the show!
Shine Bright Like a Diamond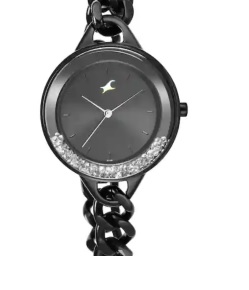 This women's analog watch has an avant-garde appearance with a minimalistic design. The black-hued brass strap enhances the appearance of this analog watch. The black round dial is covered by a mineral glass and is housed in a 33.5 mm casing. This analog watch has three simple hands and a crown for adjusting the time. It is further completed with a jewelry clasp that guarantees a snug fit on the wrist for many hours so that you never miss an extra laddoo and are fully able to enjoy the Shaadi the most!
Turquoise Fusion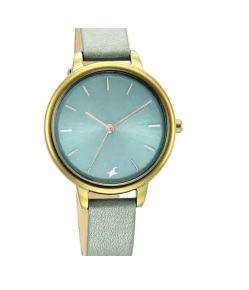 Pull off this daring green leather strap branded analog watch for girls to stand out in the crowd. It has all the feels, so wear it with your saree or a cute cocktail dress. Longer hours of uninhibited dancing on stage throughout the night made it possible through enhanced comfort. You can now dominate your cousin's team this Shaadi season with just this turquoise-golden analog watch!
Black Matte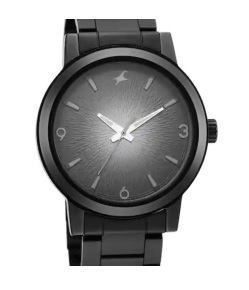 Why should girls have all the fun? Boys can sure add some glitz and glam too! Get everyone's attention by wearing this stylish analog watch with a metal finish. And with its water-resistant design, you do not have to worry about it getting damaged during those wild dance parties during this Shaadi season. Do not wait any longer to grab up to the minute analog watch right away and wear it with your classy tux or sherwani to bask in the spotlight!
Orange is the New Black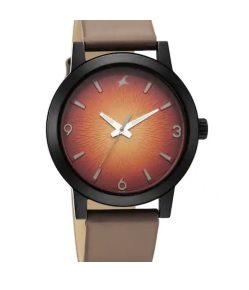 This wedding season, boys, it is time to bring your best A-game because this analog watch is hard to beat. This analog watch is not only hip and fashionable, but it is also water-resistant and chic enough to go with your mood. This analog watch boasts a brown leather strap, a soft orange ombre color palette on the face, and a timeless design that is difficult to pass up. Use this analog watch can take your outfit to the next level!
As the Shaadi season approaches, it is time to step up your style game and add the perfect analog watch to your ensemble. Whether you are attending a lavish Indian wedding or a small gathering of close family and friends, a watch can add a touch of sophistication and elegance to your outfit. From classic and timeless designs to trendy and eye-catching pieces, there are plenty of options to choose from. So do not wait any longer, check out the stunning collection of analog watches for both girls and boys, available on the Fastrack website and find the perfect accessory to make a statement this Shaadi season!